If there's one thing you need to put on your bucket list (if it isn't already there) is travel to Cuba. This beautiful country will easily steal your heart and you will fall in love with the people, culture, food, and sights while visiting. The Cuban people are some of the most friendly, helpful people you will meet in your life. The happiness in Cuba is contagious, everyone is smiling and dancing in the street. People sincerely want to meet you and talk with you and after stopping and listening to their stories, you'll want to do the same.
The city of Havana taken a top of the IBEROSTAR Parque Central hotel
We fell in love with Cuba and had to return a second time. We firmly believe that Cuba is better the second time around. Although we'd been before, every moment was like a first. Every person we met was a new friend and every experience was just as exciting. And with all the things do while you are visiting Cuba, your second time is guaranteed to be a completely different experience from your first visit.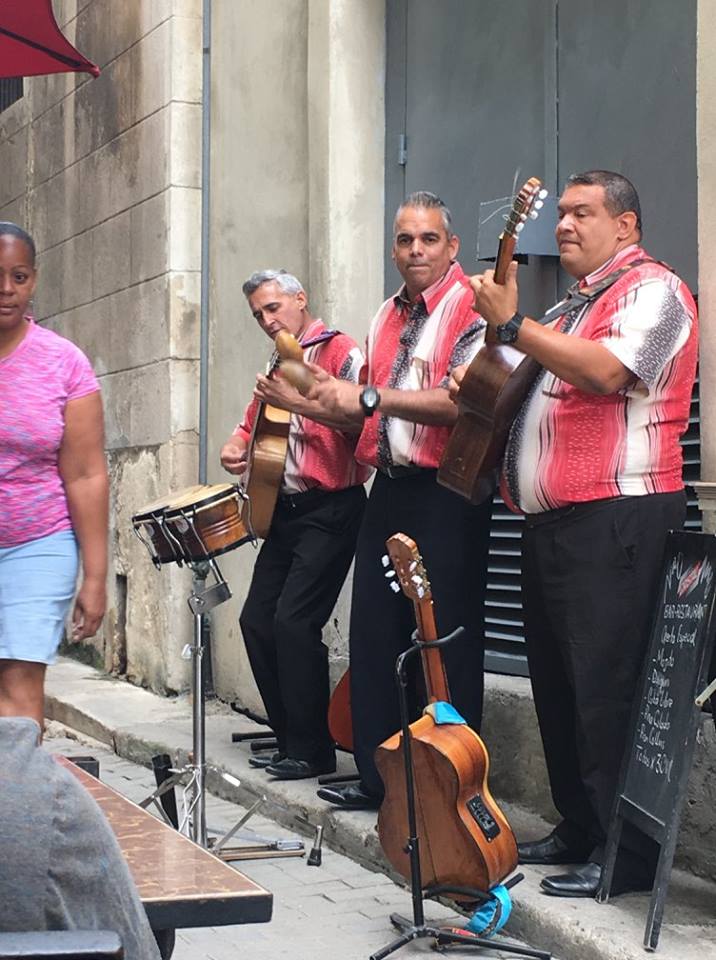 The music is incredible and it's everywhere. If there's a band performing at a restaurant or bar make sure you ask if they have a CD for sale, likely they do. For only a few dollars you can bring home the sounds of Cuba – something you'll miss frequently.
Finding out what is needed in order to go to Cuba:
Can you still visit Cuba legally as an United States Citizen? Absolutely!
Cuba can be visited in any season, but we recommend when to go to Cuba I would suggest to go between November and March, when temperatures are not as hot and it rains less. We went to Cuba the first time at the beginning of May, it was rainy and hot but we still had an amazing time. The second time we went earlier in the spring and it was perfect. The prices of flights don't change much throughout the year, we flew on Southwest Airlines from Ft. Lauderdale. There are several airlines that offer flights directly to Havana and are relatively affordable, we only paid $300 round trip for both of our trips to Cuba.
Along with a round trip ticket, you must buy health insurance, which is required by Cuban national laws – the great thing about this is for us on Southwest, the insurance was included in our airline fees. Check with your airlines to see if they offer the same service so you don't pay any additional money unnecessarily. Also you must have a Visa, known as tarjeta de turista, which is normally valid for 30 days but can be extended while in Cuba. This costs around 30 US dollars and can be bought through the Cuban consulate.
Americans can legally visit Cuba on the "support for the Cuban people" license tours – yes, they can still go despite all the new restrictions. All it takes is joining a guided tour that works under that definition and that really works to support the local economy by staying in local casas particulares, eating in locally owned restaurants and getting involved in activities that really support the local people and economy. Please make sure you check with the U.S. Embassy in Cuba prior to traveling, as the laws are always changing – You can check updated announcements by visiting their website.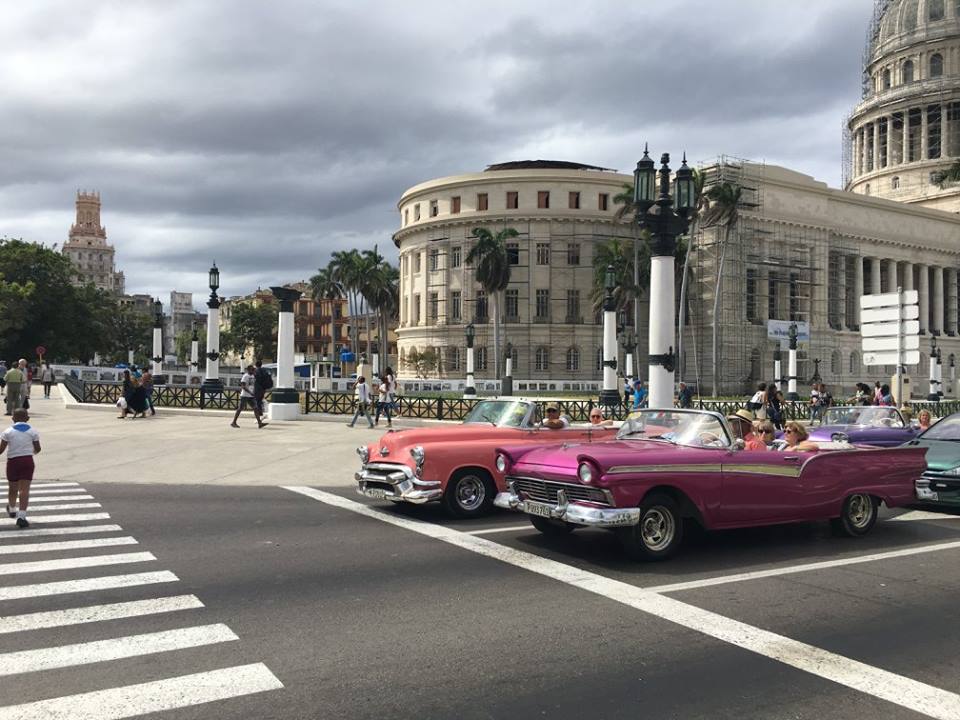 Cuban currencies:
In Cuba there are two things you must know about money – Cash is King and there are two currencies. Do not rely on your credit card, there is a 99.9999% chance it will not work. After multiple trips, we have never found any store, restaurant, etc. that accepted cards. Also, as mentioned, there are two currencies in Cuba- the CUC used by foreigners and by Cubans to buy certain specific things, and worth about one US dollar; and the CUP whose conversion rate is 25 to a CUC and only used by the locals.
It's also worth mentioning that you cannot legally take Cuban currency out of the country, therefore you will have to exchange your money while in Cuba. You can do this at the airport or banks, however you will want to do this early in the day as these locations can run out of money and you will have to return again the following day.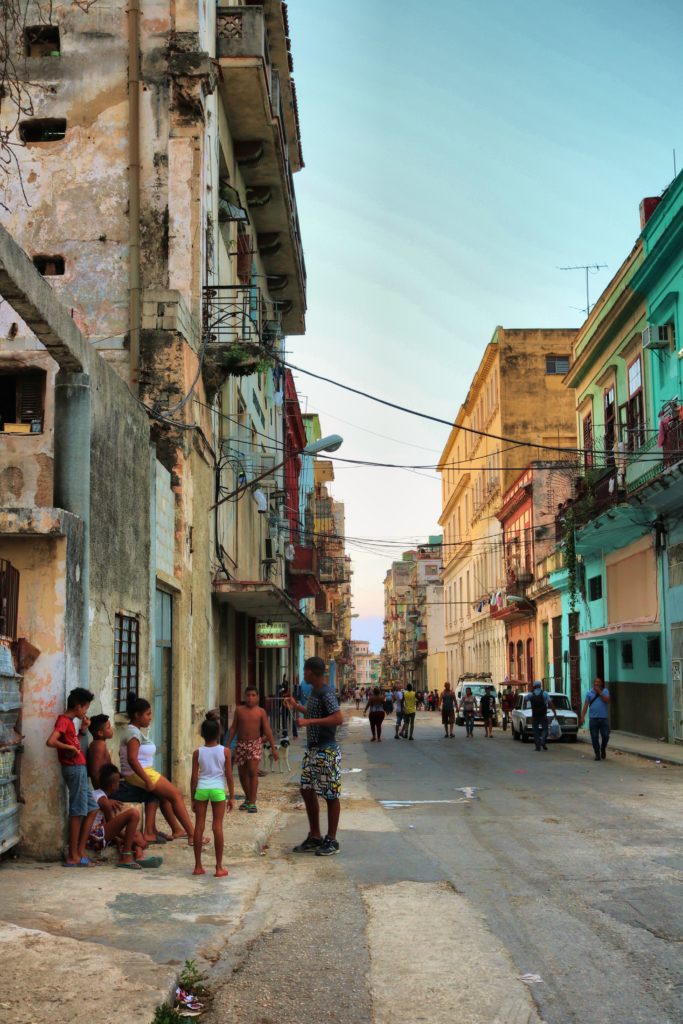 Security issues in Cuba:
This is a safe country to travel alone, as a single woman, or even with children. Criminality rates are low. Not once did we feel unsafe. I would feel comfortable walking down the street alone in Cuba and not think twice about it. The people are eager to take care of each other and there is a strong sense of pride in the community and trust in others that helps to maintain the security within the country.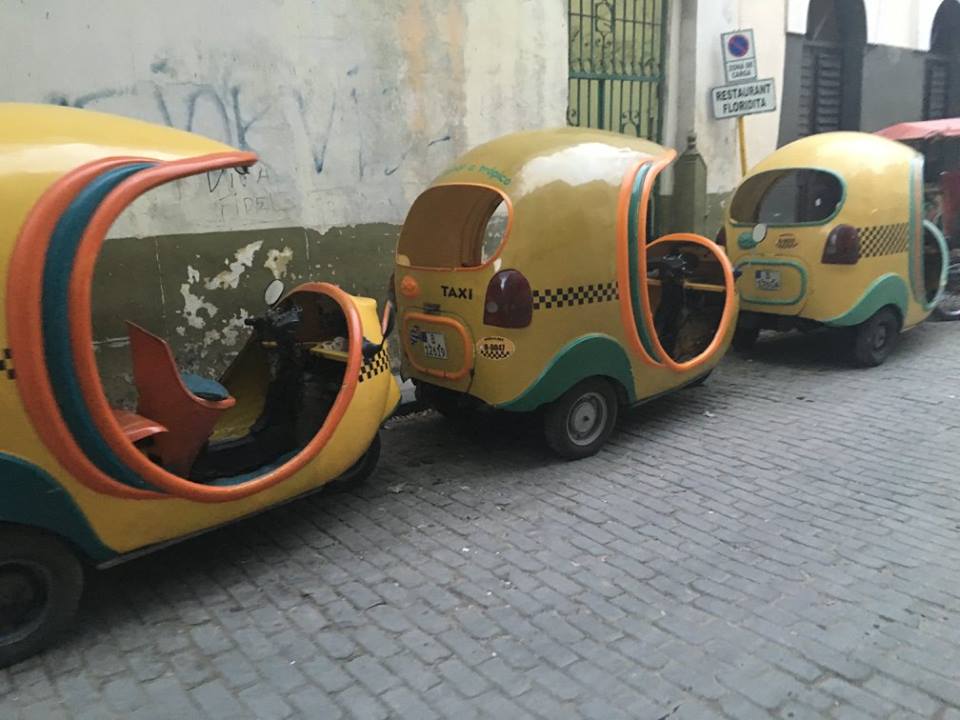 Where to stay in Cuba:
While in cuba, you'll want to stay at casas particulares, which are private homes where the owners rent up to three rooms to travelers and for a small additional price also provide really good meals.
The Casa Particulares we stayed at were wonderful and the food was incredible. Here's the two locations we recommend (both have great AC too):
Lamparilla Apartment – Book on AirBNB here
Around $60/Night when we went, the room and the time of year causes the price to fluctuate
This is in walking distance of so much – La Plaza Vieja, El Capitolio, La Bodeguita, etc.
Vanessa will cook you an incredible, huge breakfast for a small fee – totally worth it
The AC is amazing
It's a 100% private apartment with a private full bath – the water pressure was great
Casa Lilly – Book on Trip Advisor here
$39/Night – You read that right!
This is a little ways from downtown Havana, but the views are worth it!
The breakfast on the patio in the morning is one of my favorite things in the world
The AC is amazing
You have your own room with a private full bath, the common area is shared with other travelers and Lily's family. You can interact as much or as little as you want. Lily's dad was a super friendly man with great recommendations.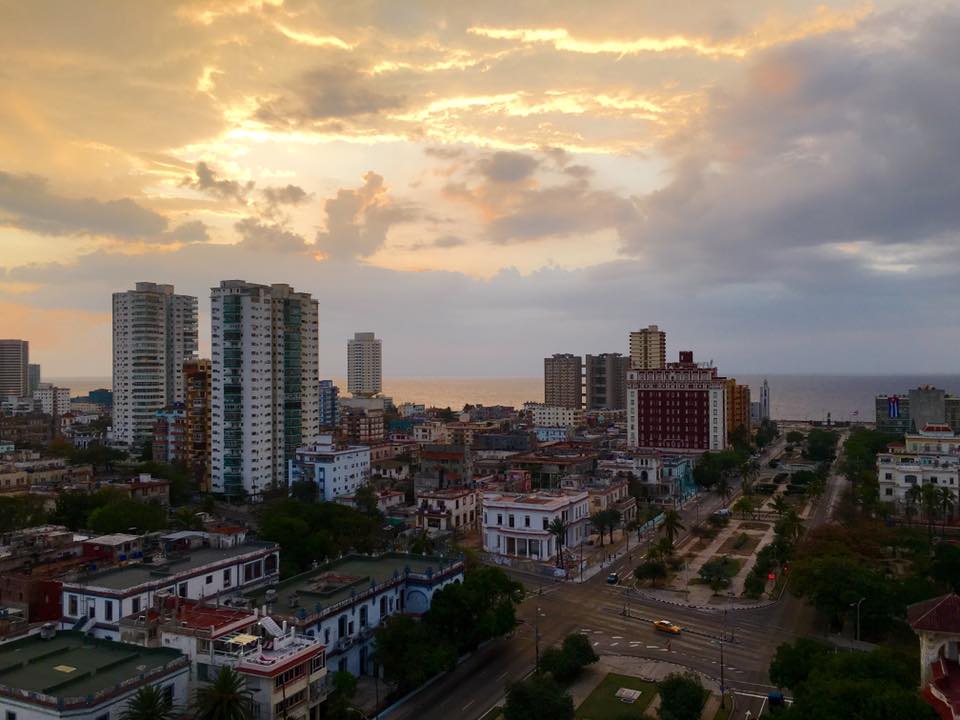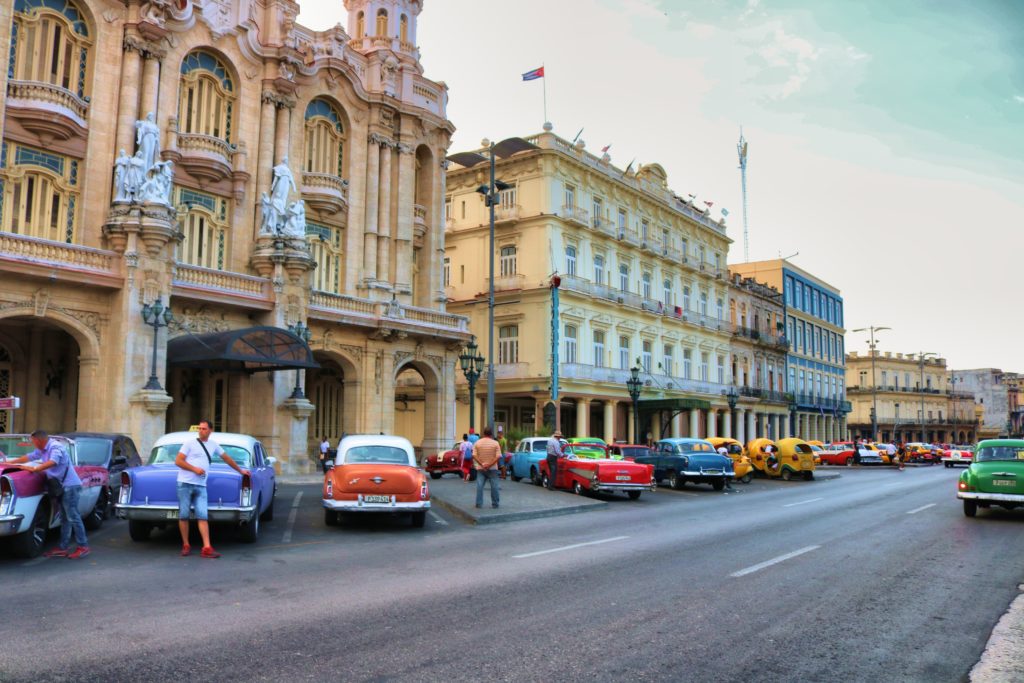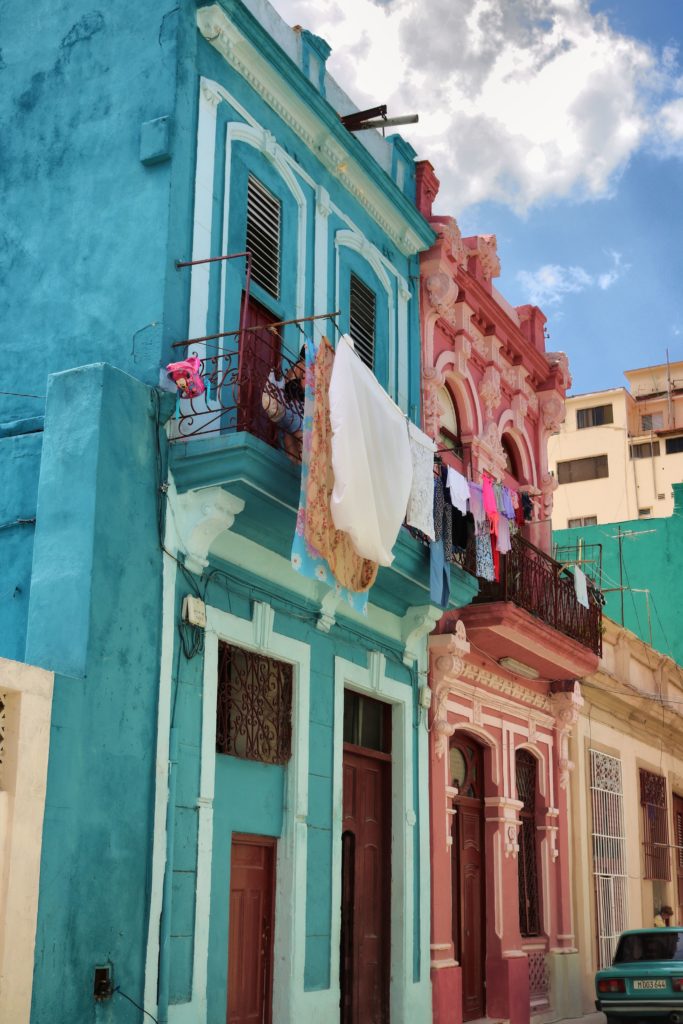 Things to do in Havana
Among the things to do in Havana, there is visiting one of its many museums and historic buildings; going to one of its lively bars and listen to some live music. Enjoy a mojito and then tour the Havana Club Rum Museum to see where that rum in the mojito came from.
One of the things to do in Havana is go on a sunset walk on El Malecon – 8 km of paved road along the sea, where the ocean waves splash and local go to relax and flirt after a day of work.
Take a walking tour – Free Walking Tour Havana – it's literally free, but make sure you tip your guide. They will take you all over the city, you'll climb the steps to see Christ of Havana. You'll stop at some great places to have a snack and drink, you'll have a new appreciation for the city. Tours do not occur all the time so check out trip advisor here for more information.
Night Coming in on El Malecon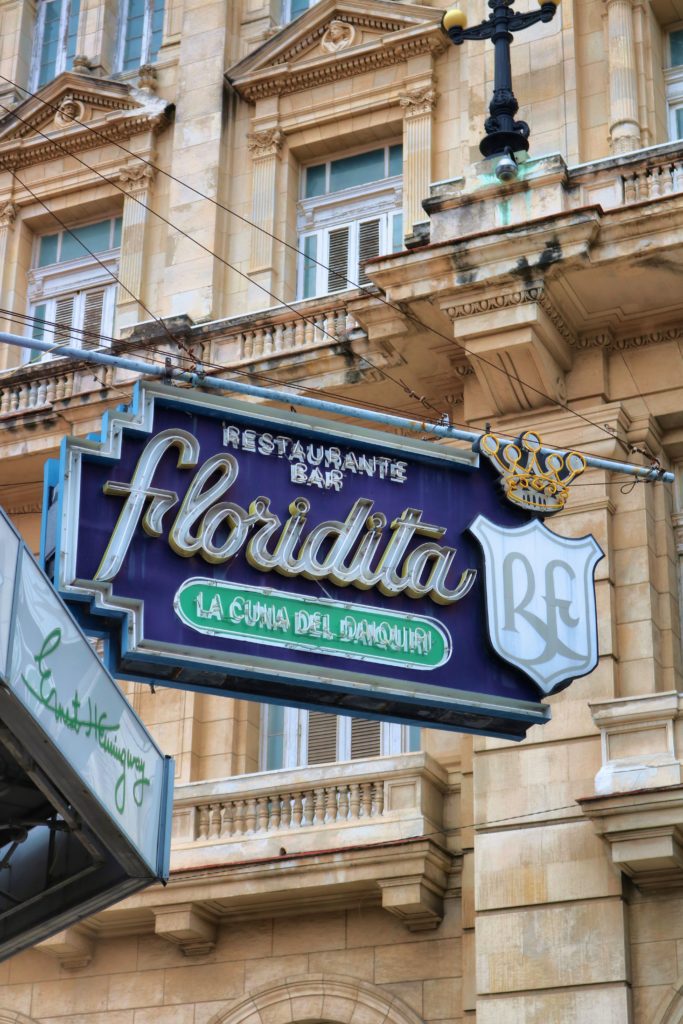 ¡Chao pescao! 
Please follow and like us: