The children's area of the park, King Louie's Playland, will operate each evening from 6:00 until 9:00. Aside from the rides, kids will enjoy receiving Halloween treats and having their picture taken with not-so-scary Halloween characters!
The park's thrill rides, including the roller coasters, will operate until 10:00 p.m. each night, offering a special experience for those who have never ridden a coaster at night!
"HalloScream – Kingdom of Fear" will really come alive as darkness descends. The new HalloScream attractions, to which an entire area of the park is devoted, was designed and produced by Oak Island Creative, an award-winning company that has achieved international recognition for producing spectacular themed events.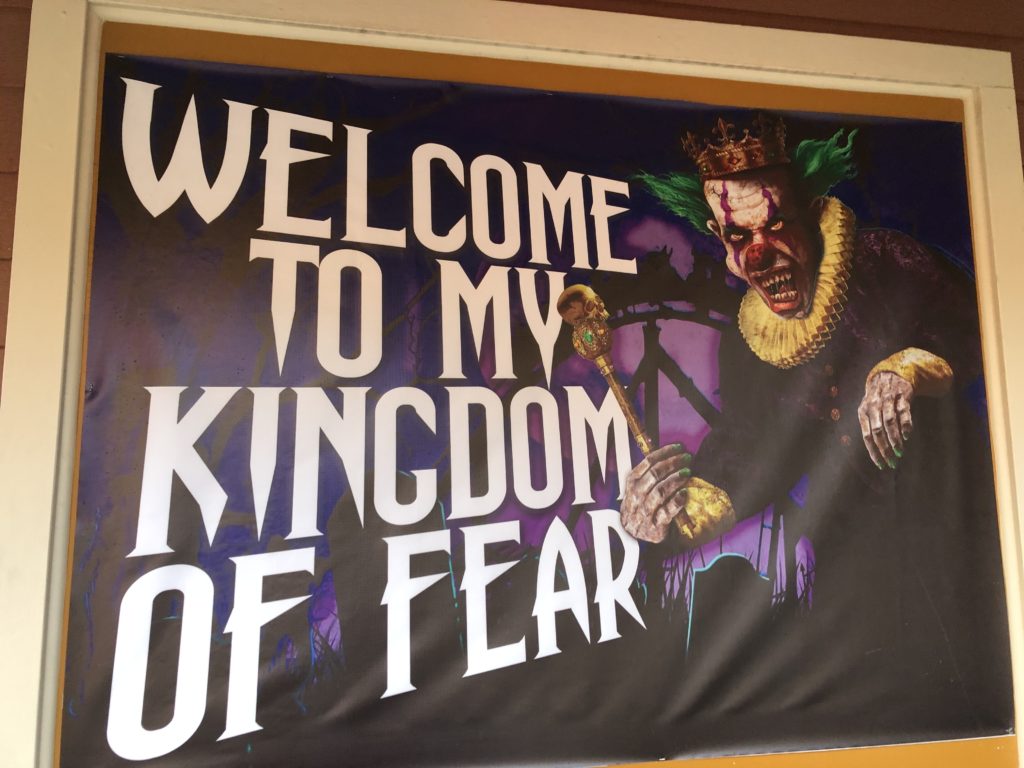 Ed Hart, President and CEO of Kentucky Kingdom, said: "We are very excited about partnering with Oak Island Creative, a company that has developed award-winning themed events for nationally recognized clients. Their events have received many acknowledgments in USA Today, on Fox News, and in other major media outlets. What's even more exciting is that Oak Island is a local company, headquartered in Louisville. They are dedicated to creating a Halloween event unlike anything Louisville has seen before and they're certainly the people to do it."
At 9:00 each night, a voodoo-inspired "Mardi gRAVE" dance party will kick off in the HalloScream area, with a demonic DJ spinning twisted tunes that are sure to wake the dead!
Along with the rides and entertainment, new food and drinks are being served as well. The food offerings are all really good, the park's executive chef did an excellent job creating not only unique items, but they made sure they were tasty too! Frank's Monster Burger is big enough to share!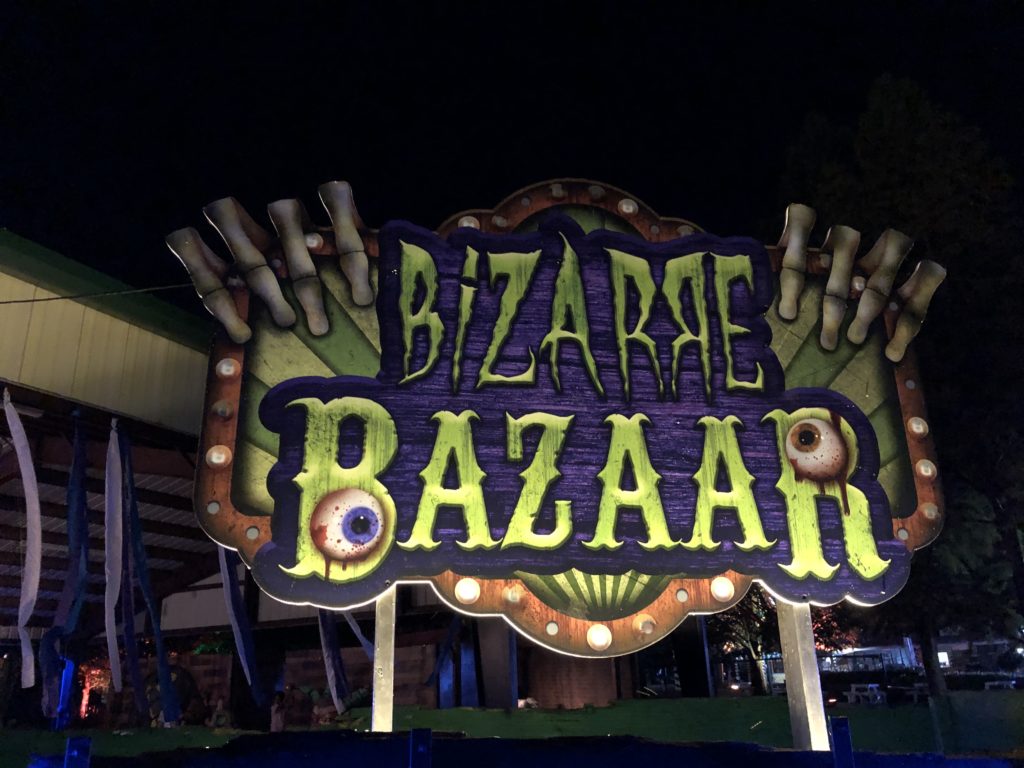 Exclusive HalloScream merchandise is also available.
Kentucky Kingdom will be open for HalloScream every Friday, Saturday, and Sunday in October, from 6:00 p.m. till midnight (closing time on Sunday is 11:00 p.m.). Most of the park's rides, including its signature coasters, will be open. All Kentucky Kingdom attractions are included with the price of admission, including a 12-minute fear fest incorporating the scariest scenes from the famous "Friday the 13th" films, which will be screened at the park's 5D Cinema.
2019 season pass holders receive free admission to HalloScream. However, they will need to pay a $10 admission charge to each haunted house. 2020 Kentucky Kingdom season passes are on sale now for the early bird price of $59.95 and they provide free admission to HalloScream 2019 and one free entry to each haunted house! For tickets and more information, visit the official Kentucky Kingdom website by clicking here.