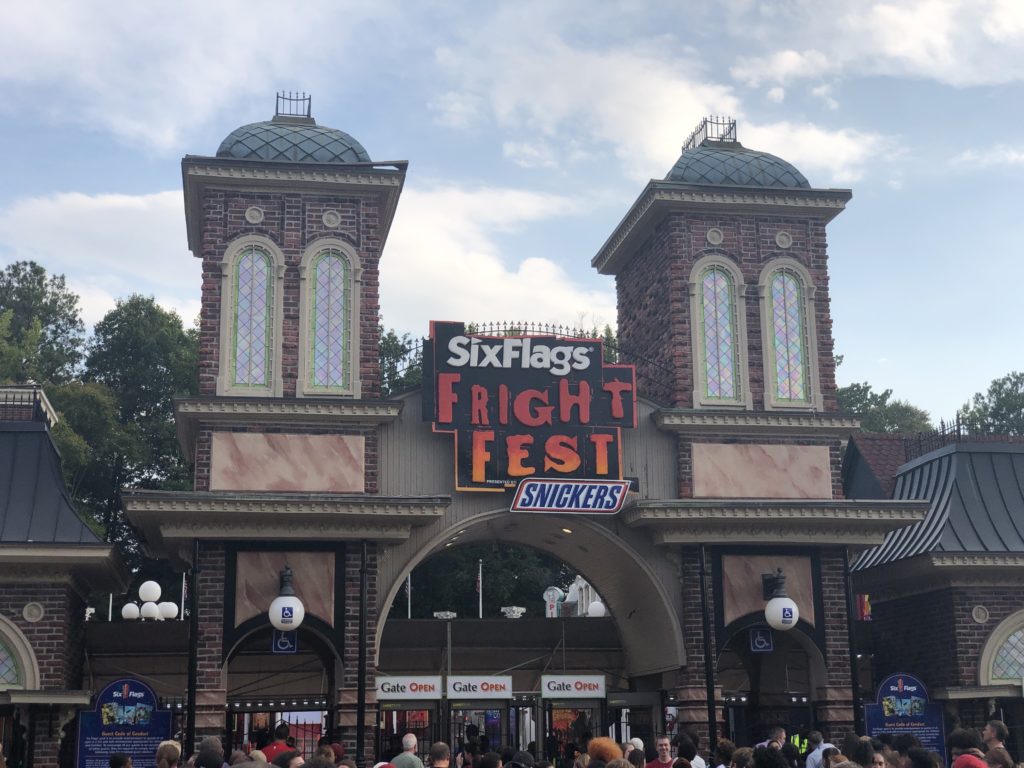 October has finally come around and we all know that means pumpkin spice lattes, leaves, and haunted events! Halloween is our favorite holiday here at Coaster Insanity, so we had to make sure we visited our home park of Six Flags Over Georgia to check out Fright Fest.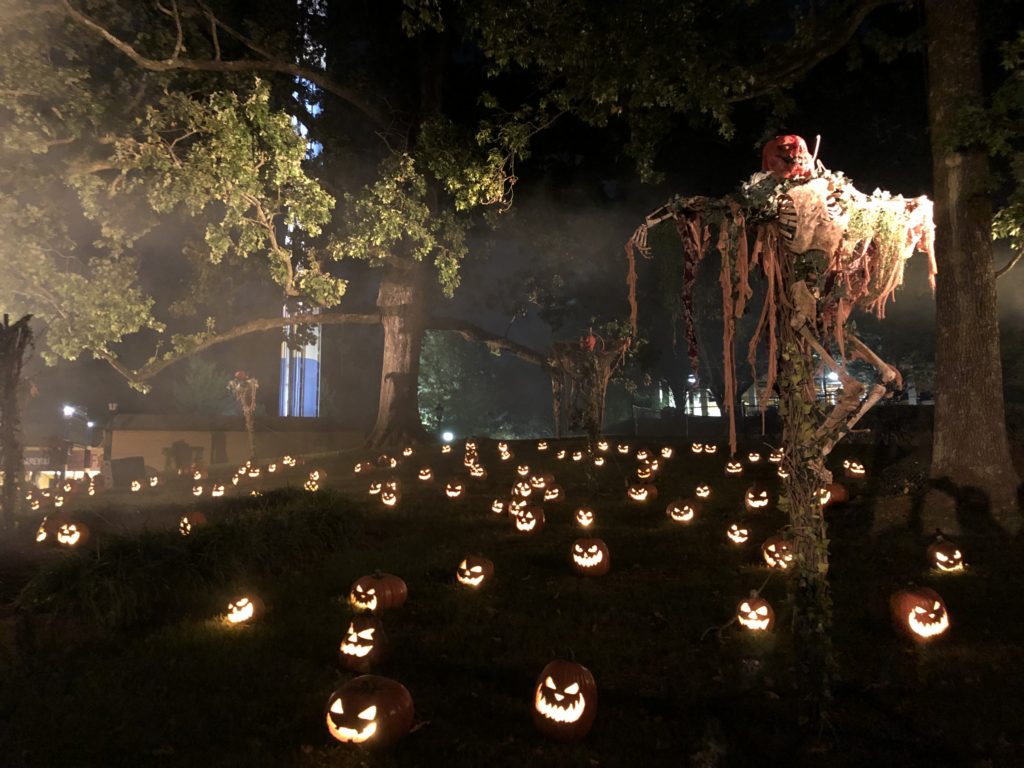 This year's Fright Fest is back September 24 to November 2, you don't want to miss it. New for 2019 is Piggy's Blood Shed, an outdoor walk through of a bloody butcher's revenge path – this one actually made us jump! There are shows, scare zones, and plenty of haunted houses to keep you scared all night. Madeline Mendoza's Casa De Muerte is a neat play on Día de Muertos with 3D googles to boot. If you love zombies, you'll love the ZX-1: Aftermath house, just make sure you check out this house once it gets dark for the full ambiance.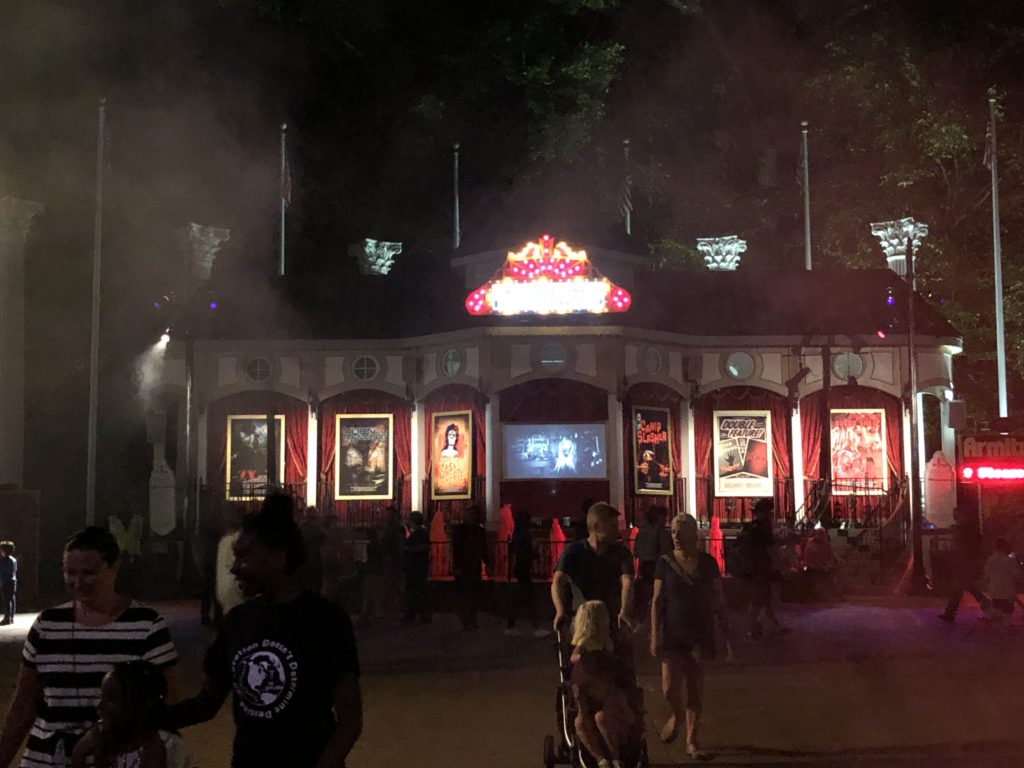 If fear isn't your thing, the ride lines are typically shorter during these events so it's a great time to marathon GASM, Goliath, or even the new RMC Twisted Cyclone. We got a chance to ride Twisted Cyclone for the first time at this event and it didn't disappoint. RMC did a great job with Twisted Cyclone and the space they had to work in.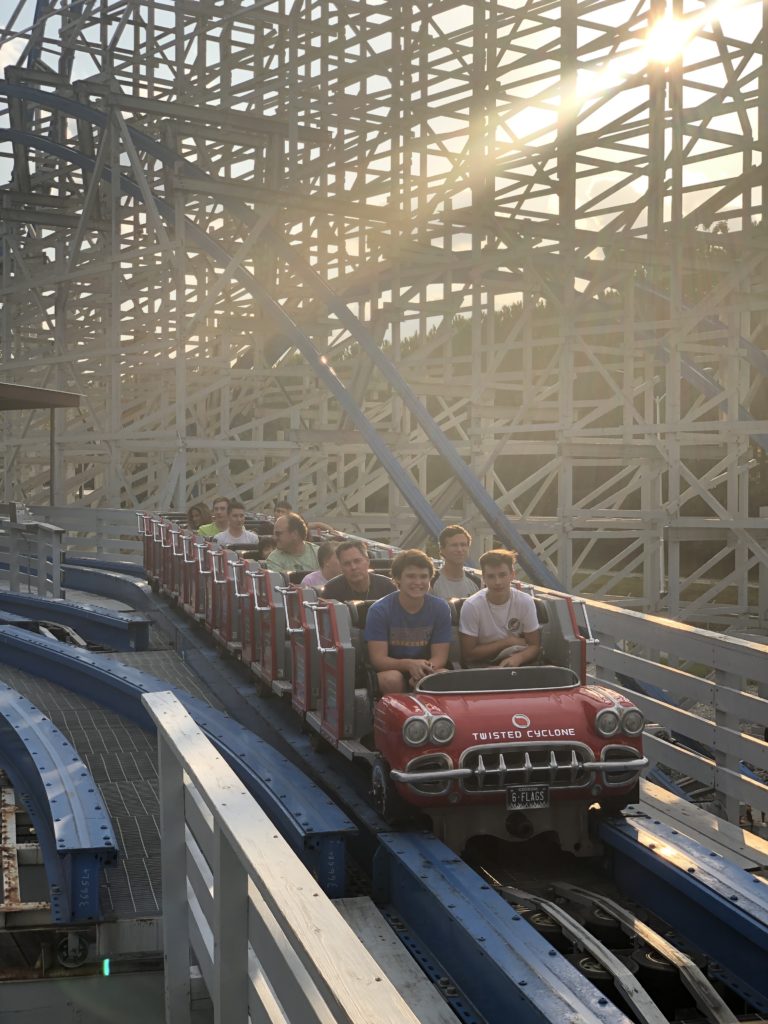 Check out more Fright Fest at Six Flags Over Georgia by Clicking Here
Please follow and like us: